Board of Directors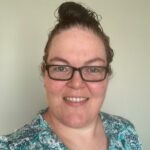 Board President: Erin Hodgson
Currently a nomadic world traveler, Erin Hodgson is a native of New Zealand. She is a wife, mother of two, sometimes blogger, psychic medium, and the owner or a co-owner of multiple businesses including a Virtual Assistant business and MyQueerSapphFic, an email service and website serving authors and publishers of sapphic themed fiction.
A book reviewer in a past life, Erin is a long time voracious reader of sapphic fiction, a supporter of sapphic fiction being accessible to all who want to read it, and a passionate advocate for indie authors who want to share their sapphic stories on their terms.
Voting Members of the Board of Directors: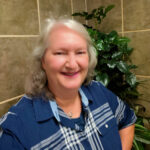 Melodie Romeo (Author Edale Lane):
Edale Lane is an Amazon Best-selling author and winner of Rainbow, Lesfic Bard, and Imaginarium Awards. Her sapphic historical fiction and mystery stories feature women leading the action and entice readers with likable characters, engaging storytelling, and vivid world-creation.
Lane (whose legal name is Melodie Romeo) holds a bachelor's degree in Music Education, a master's in history, and taught school for 24 years before embarking on an adventure driving an 18-wheeler over-the-road. She is a mother of two, Grammy of three, and a doggy mom. A native of Vicksburg, MS, Lane now lives her dream of being a full-time author in beautiful Chilliwack, BC with her long-time life partner.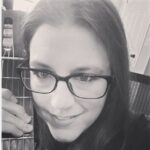 Max Ellendale:
Max (she/her) grew up just outside of New York City, spending most of her formative years outdoors creating wild ghost hunts with neighborhood kids, setting booby-traps to capture unwitting family members, and building clubhouses on top of ten-foot walls. Max wrote her first story at the age of twelve and there began her romance with the world of fiction. Through the years, Max has written several short-stories and poems, all of which met the wrath of the "Not Good Enough" monster and ended in fiery demise.
Max regained her confidence when she began writing scholarly articles and research theses on her first trip through graduate school. It took several years for her to break the habit of the formal writing that marred her creativity. Max writes primarily LGBTQ+ sci-fi/fantasy, crime/thriller, and romance stories. Max describes her women-loving-women novels as "edgy romance and crime/thrillers about women rising from the ashes of their experiences and thriving in the context of love and relationships."
Tammie Lynn:
Tammie was a medical laboratory technician and a chemist for more than forty years. In 2022 she attended the University of Chicago Graham School and obtained an editing certification. She is now retired from her day job and working with Sapphic indie authors to make their books the best they can be. A voracious reader, she has a passion for indie authors and wants to support them in any way possible. Her favorite genres are fantasy, sci-fi, and any book that has a mystical/paranormal twist. Her goal for this endeavor is to help Indie authors receive the same support as authors who have the backing of publishers.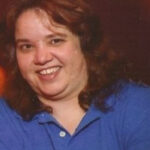 Managing Director (non-voting board member): Michelle Hagans (Author Anne Hagan):
Michelle, more commonly known in sapphic literature circles by her middle name, Anne, is the award winning author of several works of Sapphic fiction, a blogger, the co-owner of the weekly email newsletter and website, MyQueerSapphFic, a former board member and director of marketing for a non-profit literary organization, and the owner and operator of other unrelated businesses.
Michelle is a wife, mom, foster mom, dog mom, Army Veteran (retired from the Army National Guard), and a graduate of Mount Vernon Nazarene University with a bachelor of business administration (BBA) degree.